The Italian Story with Chef Lily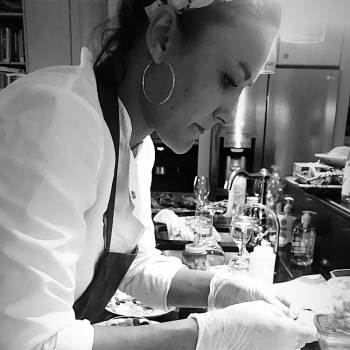 Ciao, I'm Lily a Dutch girl with a passion for cooking and teaching.
Since a few years I have been fortunate to study the Italian way of seasonal and traditional cooking in Rome. Early on I realized I wanted to become a professional chef and follow my passion for the Italian lifestyle and its wonderful Italian food.
I've had the chance to work with great chefs from Rome, To become more experienced with the traditional italian food and the Italian culture. During my work as a chef in various venues and restaurants in Rome, I was able to understand and practice the art of "Cucina Italiana".
let me inspire you to cook wonderful dishes.
I love to share my experiences and invite everyone who has a passion for cooking and Italian traditional food to join my Italian Story. My recipes are prepared with fresh and seasonal ingredients, mostly Italian traditional recipes, but also my favourites from around the world.
Enjoy and don't hesitate to contact me for an online cooking class, a private dining or an E-book with seasonal recipes.